simply_shipping
Fandom
: Greek/Roman Mythology
Characters/Pairing
: Satyrs/Nymphs
Kink
: Animal Play
Pic Count
: 4
Content Notes
: Depiction of non-con.
First up is an image by Boris Vallejo, depicting a satyr playing his pipes while he watches two nymphs bathe near a waterfall.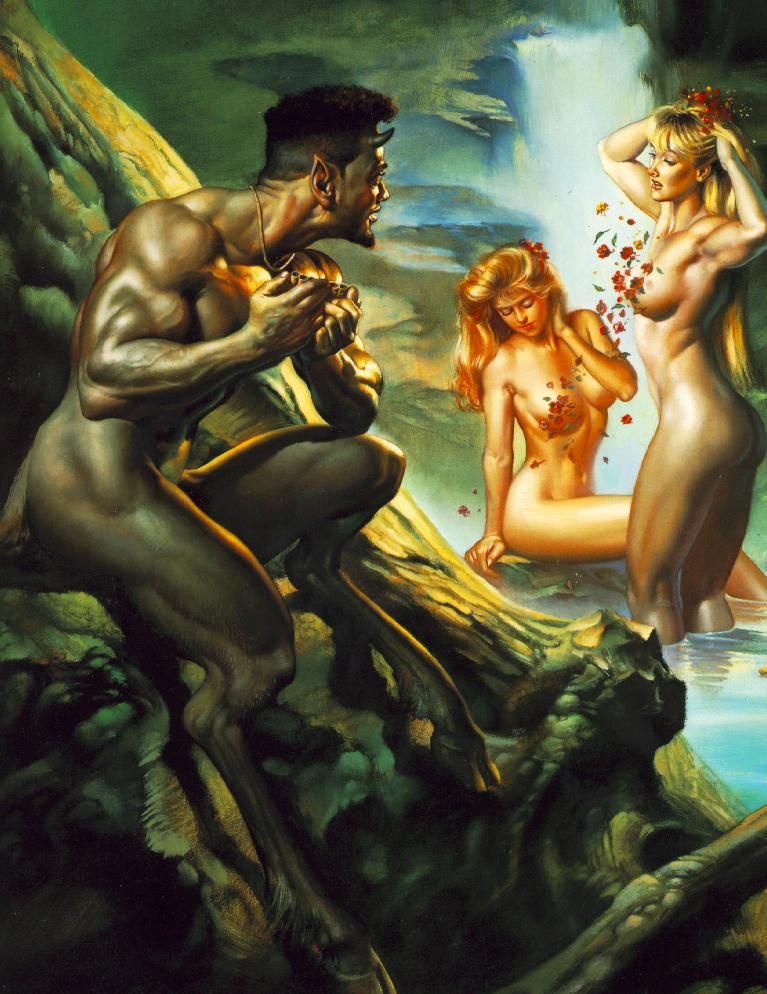 Next, there's an oil-on-canvas painting done by William-Adolphe Bouguereau of several nymphs pulling a satyr along for what I can only assume will be a fantastic bout of sex.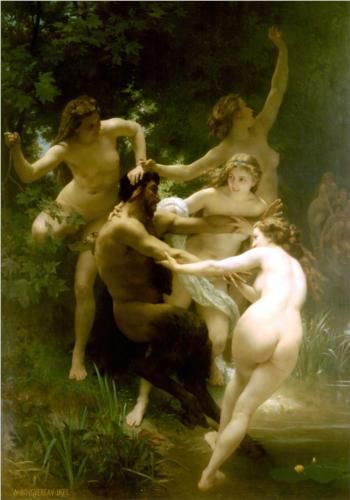 Moving on to the darker, less-playful side of satyrs, there's a painting by Nicolas Poussin; a sleeping nymph surprised by satyrs doing what satyrs do best. (Presumably non-con)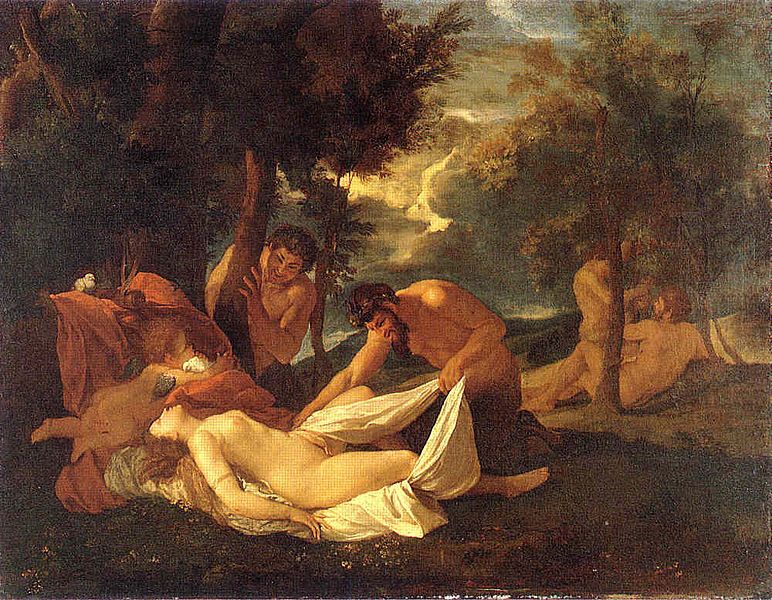 Continuing on that theme and wrapping up this mini-picspam is a painting by Karl Bryullov, of a satyr interrupting a liaison between the eternally-sleeping Endymion and his lover, the goddess of the moon (typically Selene, here referred to as Diana). (Non-con)